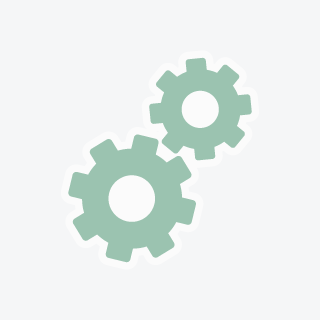 John S
Professional Engineer
Melville, New York
Last seen over a week ago
Pay negotiable
Want to connect with John?
Engineer in Melville, New York
My company specializes in projects involving Structural, Civil, and Transportation Engineering. Developers, Construction Managers, Architects, and General Contractors hire us to assist with their development. We provide the necessary experience and expertise to generate design plans to solve the construction challenges and to obtain the required approvals from permitting agencies. Our areas of expertise and specific services are listed below.

Demolition Design
Structural Engineering
- Structural analysis & design
- Foundation design & solutions
- Means & methods during demolition & construction
- Residential alteration designs
- Underpinning / shoring

Civil/Site Design
- Roadway design
- Railway design
- Drainage design
- Storm water management
- Sewer Connections/Sanitary Design (SD1/2)
- Parking design
- Storm water pollution prevention plan (SWPPP)
- Builder pavement plan (BPP)

Traffic Engineering
- Traffic studies
- Accidental analysis/safety studies
- Parking studies and design
- Pavement markings and signing
- Traffic signal design
- Sign and pavement marking design
- Site impacts and operational analysis
- Feasibility studies
- Traffic calming design
- Intersection improvements
- Maintenance and protection of traffic plans
- Transportation planning
- Expert witness testimony

Marine Design
- Coastal and Inland Water Areas
- Urban Waterfronts and Ports
- Marinas and Harbors
- Water-Based Resorts and Recreation Areas
- Water-Based Communities
- Water-Based Regional Tourism
- Water-Based Natural Areas
- Environmental Evaluation & Filings (USACE, DEC, CAMA)
- Bulkhead Design

Waterfront Planning and Design
Pile & Foundation Design

Special Inspections
• Aluminum Welding
• Concrete Cast-in-Place
• Concrete Precast
• Concrete Prestressed
• Concrete Test Cylinders (TR2)
• Emergency Power Systems (Generators)
• Excavation: Sheeting, Shoring & Bracing
• Exterior Insulation Finish Systems (EIFS)
• Fire Alarm
• Firestop, Draftstop, and Fireblock Systems
• Fuel Gas Piping –Welding
• Fuel Oil Storage and Fuel Oil Piping Systems
• Heating Systems
• High Pressure Steam Piping (Welding)
• Masonry
• Mechanical Demolition
• Mechanical Systems
• Photoluminescent Exit Path Markings (TR7)
• Pier Foundations
• Pile Foundations and Drilled Pier Installation (TR5)
• Raising and Moving of a Building
• Seismic Isolation Systems
• Septic System Installation
• Site Storm Drainage Disposal and Detention System Installation
• Smoke Control Systems
• Soil Percolation Test – Drywell
• Soil Percolation Test – Septic
• Soils Site Preparation
• Soils: Fill Placement & Density
• Soils: Investigations (Borings/Test Pits) TR4
• Spray Fire Resistant Materials
• Sprinkler Systems
• Standpipe Systems
• Structural Cold-Formed Steel
• Structural Safety - Structural Stability
• Structural Steel Erection & Bolting
• Structural Steel Welding
• Underpinning
• Wall Panels, Curtain Walls and Veneers
• Wood - Installation of High-Load Diaphragms
• Wood - Installation of Metal-Plate-Connected Trusses
• Wood - Installation of Prefabricated I-Joists
• Wood - Off-Site Fabrication of Structural Elements
• Fire Resistive Rated Construction
• Footing and Foundation Inspection
• Framing Inspection
• Lowest Floor Elevation
• Preliminary
• Public Assembly Emergency Lighting
Energy Code Compliance Inspections

Forensic Engineering
---
Similar Profiles Nearby
Near Melville, New York

Jagdish M
Mechanical Engineer

Osama D
Electrical and communication engineer

Kia S
Mixing Engineer (Audio Engineer)
Find Engineers in Melville, New York
More in Melville, New York
Want to connect with John?
Similar Profiles Nearby
Near Melville, New York

Jagdish M
Mechanical Engineer

Osama D
Electrical and communication engineer

Kia S
Mixing Engineer (Audio Engineer)