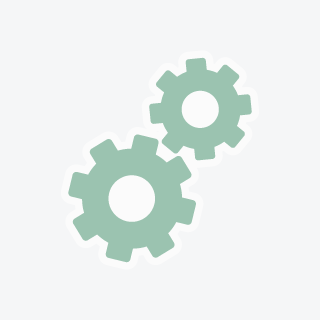 The F
Engineer for world renowned historic house musuem in New York Full-time Nonexempt; Sunday – Thursday 12:00 a.m. – 8:00 a.m.
Engineer Job in Manhattan, New York
Position Summary Scheduled building checks of mechanical spaces and fan rooms. Record readings of building temperatures, humidity, vault systems, and utility usage twice per shift making necessary adjustments and calibrations on BMS system. Check chiller system and record readings every other hour making adjustments as needed. Monitor compressed air systems and steam pressure throughout shift. Change filters and belts for fan systems. Clean coils, strainers, cooling tower equipment. Lubricate pumps, motors, and auxiliary equipment. Pack valves, overhaul steam traps, repair leaks. Clean roof drains, unclog toilets/sinks. Repair bathroom fixtures. General building maintenance including locks, door checks, kitchen equipment, and furniture assembly. Assist in moving office equipment and artwork. Upkeep of work areas including trash removal and painting of mechanical spaces and equipment. Open and close exterior shutters as needed. Operate and maintain gas powered snow blower and assist in snow and ice removal. Some heavy lifting, ladder climbing, and working on rooftops. Requirements Strong knowledge/skills in mechanical systems; intermediate knowledge/skills in electrical and plumbing systems; working knowledge/skills with HVAC systems, low-pressure steam, pumps, compressors and control systems; basic knowledge of safety standards/regulations; ability to read blueprints, schematics, wiring diagrams and nameplates; good communication skills; ability to follow written and verbal instructions; NYC Unlimited Tonnage Refrigeration Machine Operators License and EPA-CFC Universal certification required. Benefits in Employment with the Frick Collection Full-time employees are eligible to participate in group life, health, and dental insurance plans. Employees contribute to the cost of their health insurance based on income level and type of coverage selected. Other benefits include Short and Long Term Disability insurance, employee contributed tax deferred annuity, flexible spending plans for health, dependent care and commuting costs, generous defined benefit pension plan with participation after one year of service/vesting after five years of service, 13 paid holidays, and accrual of 12 vacation days the first year of employment. All employees may access free or discounted admission to most of New York's finest museums. The Frick provides employees with a discount on Museum Shop purchases and an on-site employee dining service. The Frick Collection offers a beautiful and pleasant work setting and an excellent opportunity to appreciate some of the world's finest works of art. Please send resume with salary requirements/history to: Chief Engineer at
[email protected]
Include "Engineer" in subject line of email. Equal Employment Opportunity has been, and will continue to be, a fundamental principal at The Collection, where employment is based upon personal capabilities and qualifications without discrimination because of race, color, religion, sex, national origin, age, marital status, alienage or citizenship status, sexual orientation, disability, pregnancy, military status, creed, genetic predisposition or carrier status or any other protected characteristic as established by law. This policy applies to all terms and conditions of employment, including, but not limited to, hiring, placement, promotion, termination, layoff, recall, transfer, leaves of absence, compensation and training. This description shall not be construed as a contract of any sort for a specific period of employment.
Share This Profile
Find Engineer Jobs in Manhattan, New York
More jobs in Manhattan, New York