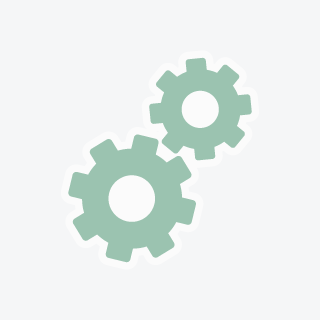 Nicholas J
Electrical Systems Engineer
Cocoa Beach, Florida
Last seen over a week ago
Pay negotiable
Want to connect with Nicholas?
Engineer in Cocoa Beach, Florida
Puerto Rico, Florida, Nicaragua & Cambodia
--...
[email protected]
SystemsNicaragua.....
Nicholas Johnson
Objective - I complete contracts selectively. Seeking more arduous tasks.

Experience
I have successfully had a great deal of lateral training and experience within the electrical industry.
2014 - Current
Systems Nicaragua
Complete ownership and responsibility to assume high, medium and low voltage contracts. Asses conflicts and convey the results directly to the owner. Fix, repair and or replace standing equipment. All installs are designed with 80% future expansion in mind. Build redundancy within systems vis NEC / TIA codes & better means and practices. Create as built prints. Build websites setting new email accounts with associated blog. All endeavors are turn key.
Sep --...
General Contractor
Complete restoration of a 1941 48' Chris Craft Flush Deck - electrical, fiberglass, hull, decks, navigation & electronics, diesel engine rebuild, install solar power, revamp bilge system, fabricate mechanical parts, create as built prints via Visio,etc.
Jan 2014 - Sep 14' Dental Gallery Prosthetics Lab Titusville . FL
Dental Lab Equipment Technician
Assess and repair dental lab equipment - Alvacor, compressors, wring harnesses, low voltage applications, vehicles (replace front end on one), repair master dental tech's boat, create advertising tools, too much to list.
06' - 07' IBM via Grubb & Ellis Gaithersburg, MD
Stationary Electrical Engineer Class III
Monitor and maintain - High voltage room from 69K KV field - Sub station - Paralleling switch gear - UPS & battery rooms - PDU's / CACU's - CDU's - Liebert cooling system (CRAC's) -DDC system (monitor only) - Generators - create liquid tight circuits within the NOC using pin sleeve devices / HVAC monitor & maintain - Chillers - Condensers - Cooling towers (belt driven) - Pumps - Control wire / line power - Air Handlers -ADR / ADS - VAV's / FPVAV's - Boilers and all associated devices. Working knowledge of PLC and its software environment & interfaces.
Dec 03 - 06' & Current NTECH Solutions Various
Project Manager
Complete ownership & responsibility to drive projects to conclusion - Translate project requirements into project objectives - Manage task assignments to project resources - Develop detailed project schedules, resource plans & status reports - Conduct project meetings, safety meetings, and mange client and GC expectations - Manage all interactions among end users, vendors and, services - Review project deliverables & set appointments with local inspectors by section or time line - Ensure satisfactory transfer of product upon completion - create documentation to be shared as learning tools for the next project.
July03' - Feb04' CDI Braggs Electrical Little Rock, AR
Electrician/Telecommunication Installer
Build switchgear QA-QC all circuits and pilec connections - set and monitor ATS for a smooth transition at all times report directly to GC of all changes in electrical environment - Phone - Data - EMS - Fire Alarm - Controls - Sound Sys. - AV - CCTV - Satellite - RTAC,s - Dips - Locknetics - Electrician/IT21
Jun02'- Nov02' PROSOFT Various
Senior Telecom Tech
Senior Telecom Tech -NMCI Installs-OSP/ISP Walk Troughs-Team Leader (Get it done correctly; on time; and under budget). Lead man for all of Prosoft's construction of PDS's on all NMCI contracts (cable tray-conduit-fabrications penetrations-fire stop-tech support-cert-etc). List of completed contracts upon request. Complete knowledge of PDS Quality Assurance Checklist as set forth by General Dynamics.
May01' - Nov02' CBC Norfolk, VA
Fiber Optic Technician/electrician
Conduit bending, emt- ridged, core drilling, wire devices-panels-breakers-ATS-Complete rough-ins etc. Certified ST/SC connector termination, fusion splicing. OTDR Testing. Fiber optic organizing trays. Certified by Lord & Bayer. Data punch down (Cat.5-Cat.5e-Cat.3) (RG6-8-11) Telephone Main Frame-skeleton & enclosed rack construction, IDC connection blocks. Wavetek Testing, Fire Alarm Install. Strobe Pull boxes,
May98' - May01' Milcom Systems Corp VA Bch Va
Mechanic
Primary Company Category-Assembler 1, IT21 Division-Assemble MBTs, ABTs, Transformers, Power panels, MDVO boxes and RJ45 connectors, Fiber Optics, Multi-pin connectors, Marine and commercial power, Radar Domes, Dry Air management systems. Read blueprints, (structural-electrical-welding-Telecom backbone-run sheets-mapping)
Education
US Coast Guard 84' - 86' - Snipe
1981-Buffalo State College, Buffalo, NY
Liberal Arts, 3.0-4.0 GPA
1986-NTS Welding/ Electrical
1990-Genesee Community College, Olean, NY
Liberal Arts, 3.8-4.0 GPA
86' -91' Master Electrician - William Anderson
Apprenticeship - Anderson Marine - Buffalo, NY.
Current
FEMA Independent Study - Emergency Preparedness, NIMS
Linux Ubuntu basics
---
Similar Profiles Nearby
Near Cocoa Beach, Florida

Arman K
Mechanical Engineer


Yasser A
I'm sound engineer 20 years old working

Armando M
Recording/Mixing Engineer
Find Engineers in Cocoa Beach, Florida
More in Cocoa Beach, Florida
Want to connect with Nicholas?
Similar Profiles Nearby
Near Cocoa Beach, Florida

Arman K
Mechanical Engineer


Yasser A
I'm sound engineer 20 years old working

Armando M
Recording/Mixing Engineer